OR Tambo airport accommodation
Bed & Breakfast accommodation 5 minutes drive from OR Tambo airport in Johannesburg
Despite its close proximity to OR Tambo, our airport hotel in Johannesburg offers tired travelers peaceful and tranquil accommodation. You can enjoy country-style living surrounded by by well-kept gardens and a rich bird life that's sure to have you relaxed before or after your flight.
We offer overnight and longer stay accommodation, where guests can enjoy a variety of services and the ambiance of our restaurant and bar, which serve a tasty selection of South African food and wine.
We are not only a convenient stopover for tourists or transit passengers, but also offer accommodation for conferences, groups, weddings, sport teams and more.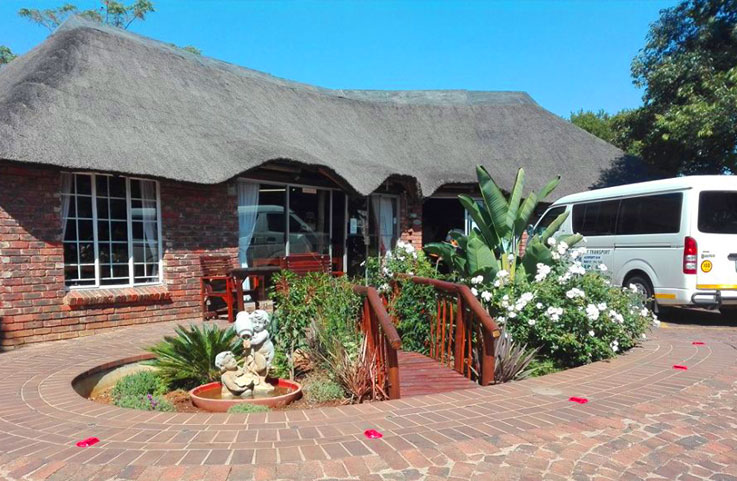 As from 1 May 2019 we are pleased to announce that we are under new ownership of Willem & Janine Locke!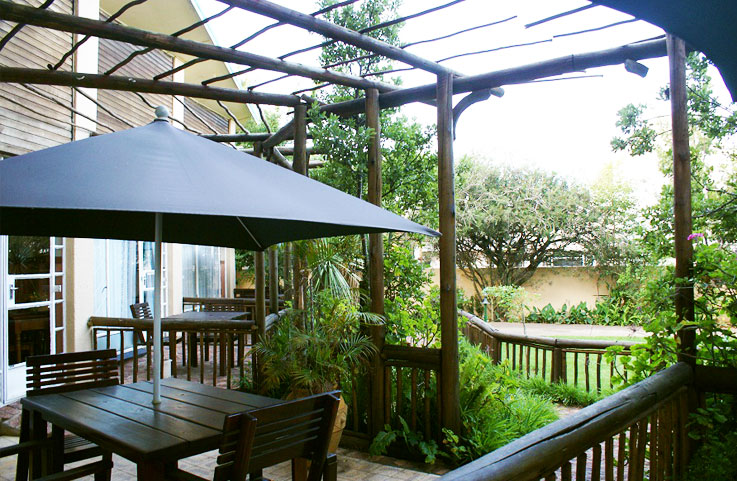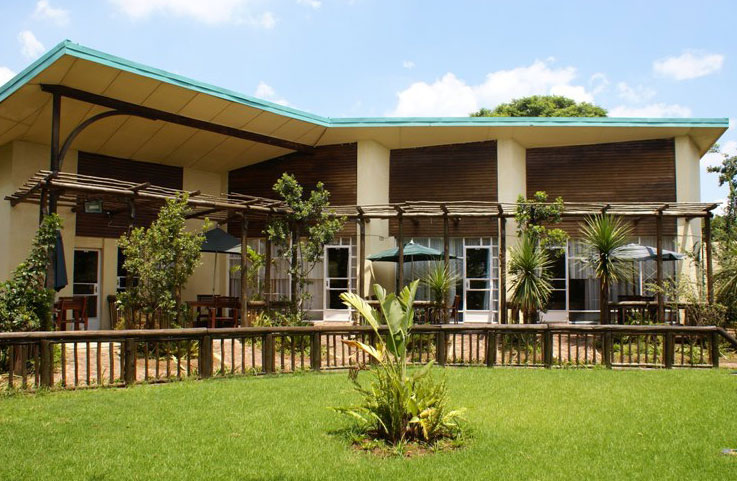 Why stay with us?
We have double rooms, single rooms and family units with private entrance leading out onto the garden, en-suite bathroom, kettle, fridge, T/V with cable available.
We have the space and facilities to accommodate conference groups, weddings, families, couples, single travelers, and even backpackers on a tight budget. Please feel free to email us with any questions you might have about pricing and availability at info@airportinn.biz.
We offer a free shuttle service to and from Johannesburg airport as well as to and from the Gautrain Rhodesfield station. We have a transfer schedule with times for free shuttle. If you are arriving or leaving at a different time, we can do a paid shuttle service for R50.
Our guests can enjoy a free English-continental breakfast from 7am to 9am daily.
We have an on-site bar, restaurant, and swimming pool that you can make use of while you stay with us. Please make yourself at home!
We have play areas for children, and can provide baby cot for your room if you need one. Please let us know before you arrive so that we can have it ready for you.
Do you want to explore the area? We are able to assist with car rental should you need it, and we offer tours around the area as well.
Ideally located near the Airport, Gautrain and shopping
Sandton, the bustling business and leisure centre, is a mere 12-minute Gautrain ride from the Rhodesfield station, with a major shopping centre within easy walking distance and buses to take you to your destination of choice.
OR Tambo International Airport is situated approximately 30 kilometers east of Johannesburg and next to Kempton Park, a pleasant and prosperous city.  Airport Inn is located 25 minutes from Johannesburg and Pretoria.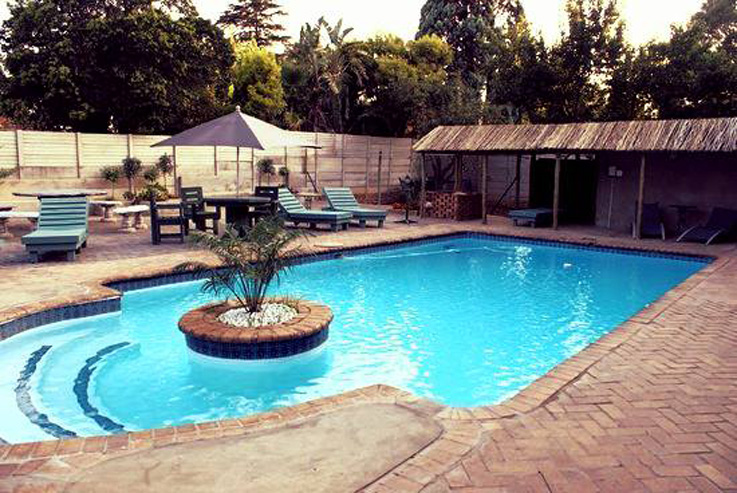 The airport pick-up and drop-off early in the morning was very efficient in a smart mini-bus type vehicle. It is very near Jo'burg airport, so great if you have an early flight. We did not have time to sample the supper or breakfast, but they gave us a packed breakfast to take with us. Quite a bit of traffic and airport noise, but what you would expect when choosing a hotel conveniently near the airport!
The best part was it's proximity to the or Tambo International Airport, but I also found my stay was pleasant and relaxing and the staff helpful.
Unfortunately I was not aware of the excellent airport transfer service in time to arrange earlier collection of my rental car, though this was through no fault of the staff.
Excellent value for money. Safe parking, Nice rooms and lovely gardens and pools. Free breakfast was ample and Wi Fi access was very useful. Friendly and helpful staff. Will recommend. (4/5)
Great pick up at airport. loved the setting. Service was friendly and breakfast good. Internet worked well. We were very happy and would recommend. Good value for money. 4.5 out of 5 in our opinion.