We provide affordable accommodation in Johannesburg near to OR Tambo International airport, which is just a 5 minute drive from us. We are also a short drive to the Guatrain (Rhodesfield Station). If you are looking for accommodation close to OR Tambo International airport, please feel free to contact us to make a booking at info@airportinn.biz for more information.
Our Guesthouse
Features 52 affordable rooms that can accommodate up to 160 guests, making us ideal for group bookings.
Our long-term self-catering accommodation offers students and business people a place to call home.
Safe and secure parking within our premises.
We are ideally located for a one-night stopover, and our free shuttle to and from the airport just makes life easier.
All our rooms are basic and have private entrances, en-suite bathrooms, safety deposit box, coffee maker and amenities, towels, and DSTV (Hotel package). Most rooms have showers, but baths can be requested.
Baby cots are available upon request for the families.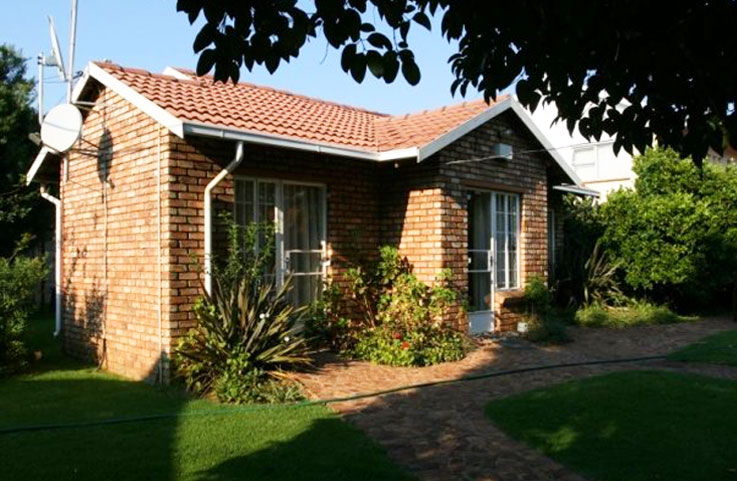 Transfers: Guests can enjoy FREE transfers to and from OR Tambo International airport, as well as the Gautrain (Rhodesfield Station).
Breakfast: We are happy to also provide FREE breakfast to all our guests daily!
We offer a special price on this website for accommodation, based on the room rate per night as follows:
Standard Single room R595.00
Standard double room R750.00
Deluxe Single roomn R650.00
Deluxe Double room R799.00
Triple room R895.00
4 sleeper family room R1400.00
6 Sleepr familky room R1600.00
Backpackers dorm bed R250.00
If you book by email, you can get these prices on info@airportinn.biz